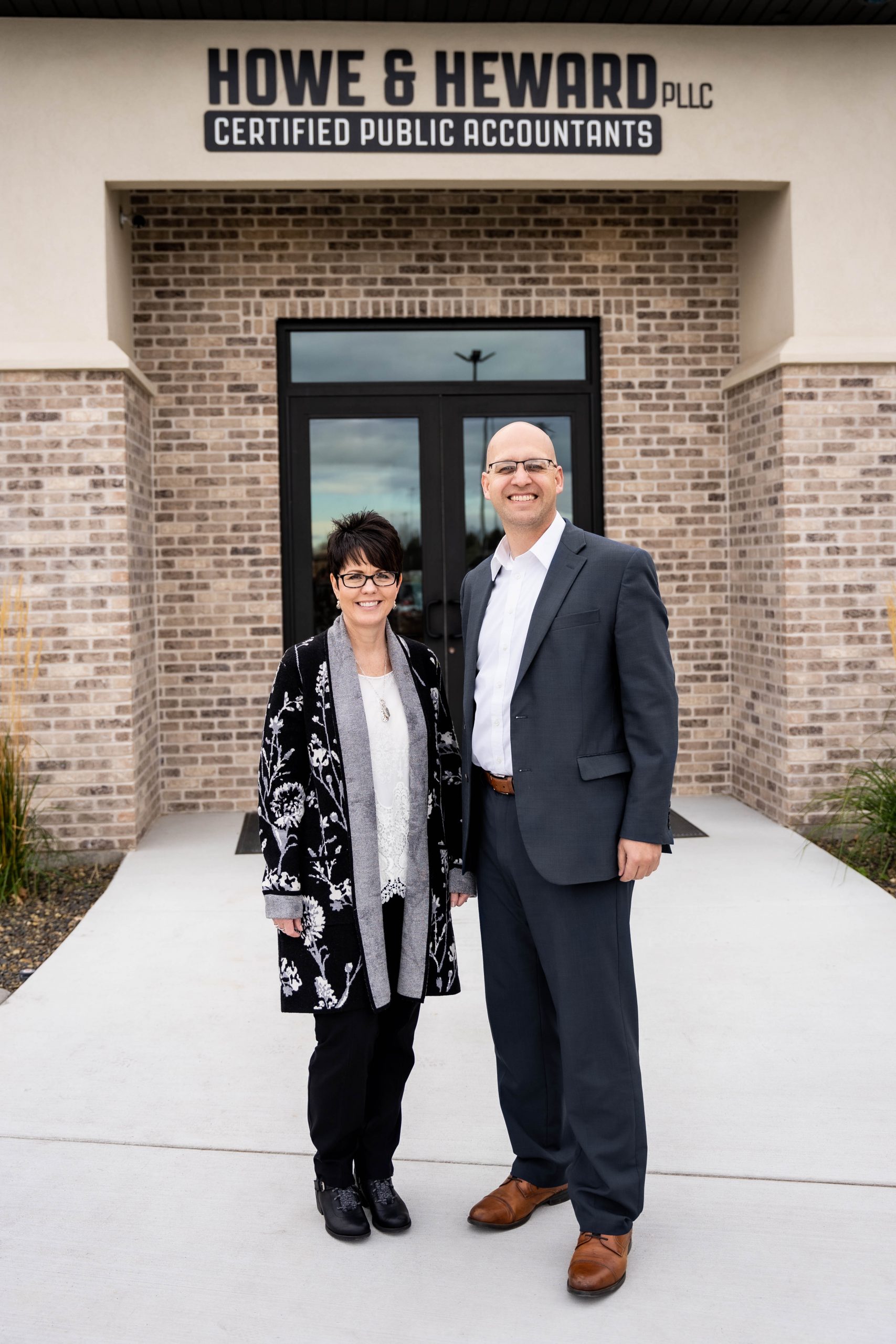 Shawna M. Howe, CPA
As the daughter of an entrepreneur and helping to manage her husband's small business for 25 years, Shawna understands the concerns and challenges that exist for the self-employed.  She has used this understanding to aid her clients in ways that few CPA's can.  Her vast experience with Quickbooks software consulting, payroll, and employee benefits allow her to assist clients so they can focus on what makes them money.
She joined Holmstead & Hyatt, a CPA firm in Twin Falls, Idaho in 1994. Her initiative, work ethic, and client focus at her job, and with the encouragement of the partner group, led her back to school. 
Shawna graduated from Boise State University with a Bachelors Degree in Accounting in 2005 and shortly thereafter received her CPA designation.
Shawna's experience with the medical field began when she took a job with Magic Valley Regional Medical Center in their payroll and accounting department.  Upon returning to the accounting firm, then called HCM Holmstead, she continued her focus on medical provider accounting.  She was promoted to the position of Tax Manager and was responsible for quality control and review of corporate, partnership, limited liability companies and individual tax returns and financial statements.
In October of 2011, Shawna joined longtime partner Mark Holmstead to form Holmstead Howe, PLLC as a full partner.  They have been able to leverage their energy and skills to provide a haven for small business serving a wide variety of clients in farming, ranching, medical firms and main street professionals.
Shawna has served as a member of the YMCA Board, Magic Valley Marlins Board, Chamber Finance Committee and President of the Magic Valley Traders Club.  When not wrangling the office Shawna can be found nestled in a book or held up at a cabin surrounded by family.
Jared Calvin Heward, CPA, CVA
Jared gained a great love and understanding of small business and agriculture growing up on the family farm in Burley, Idaho. This upbringing has shaped his life and helped him to better serve and assist his clients.
Jared graduated from Idaho State University with a Bachelors Degree in Accounting in 2006 and later graduated from Boise State University with a Masters Degree in Accounting-Taxation in 2007.
Following school, he joined the certified public accounting firm Cooper Norman, of Twin Falls, Idaho. After passing the CPA exam and gaining necessary experience in the accounting arena, Jared determined to increase his knowledge and skillset by accepting a financial underwriting position with Rabo AgriFinance.  This experience in the Ag lending environment proved to be vital as Jared learned the evaluation process by which his customers are scrutinized. In addition, Jared gained valuable connections and lifelong friends from his time at Rabo AgriFinance.
In 2014, Jared joined Holmstead Howe, PLLC in an effort to better serve his friends and neighbors in agriculture and small business.  The following January of 2015 he was admitted as a partner. Jared assists clients in the areas of taxation, financial statement preparation, business valuation, business consultation, and litigation support. His experience has led him to focus on farm and ranch accounting and small business.
In addition to his CPA designation, Jared also holds the professional designation of Certified Valuation Analyst.  This designation allows him to prepare business valuation reports and the experience has enhanced his business analysis and planning skills.
Jared has dedicated time to serve on the Family Health Services Board, as President of the Business Networking International, Chamber Ag Committee and had many adventures with Boy Scouts of America.   When away from the office Jared is often traversing down a river or tramping through the woods with family and friends.